"I think our policies help, not hurt," President Joe Biden told the press on Tuesday in response to questions about inflation.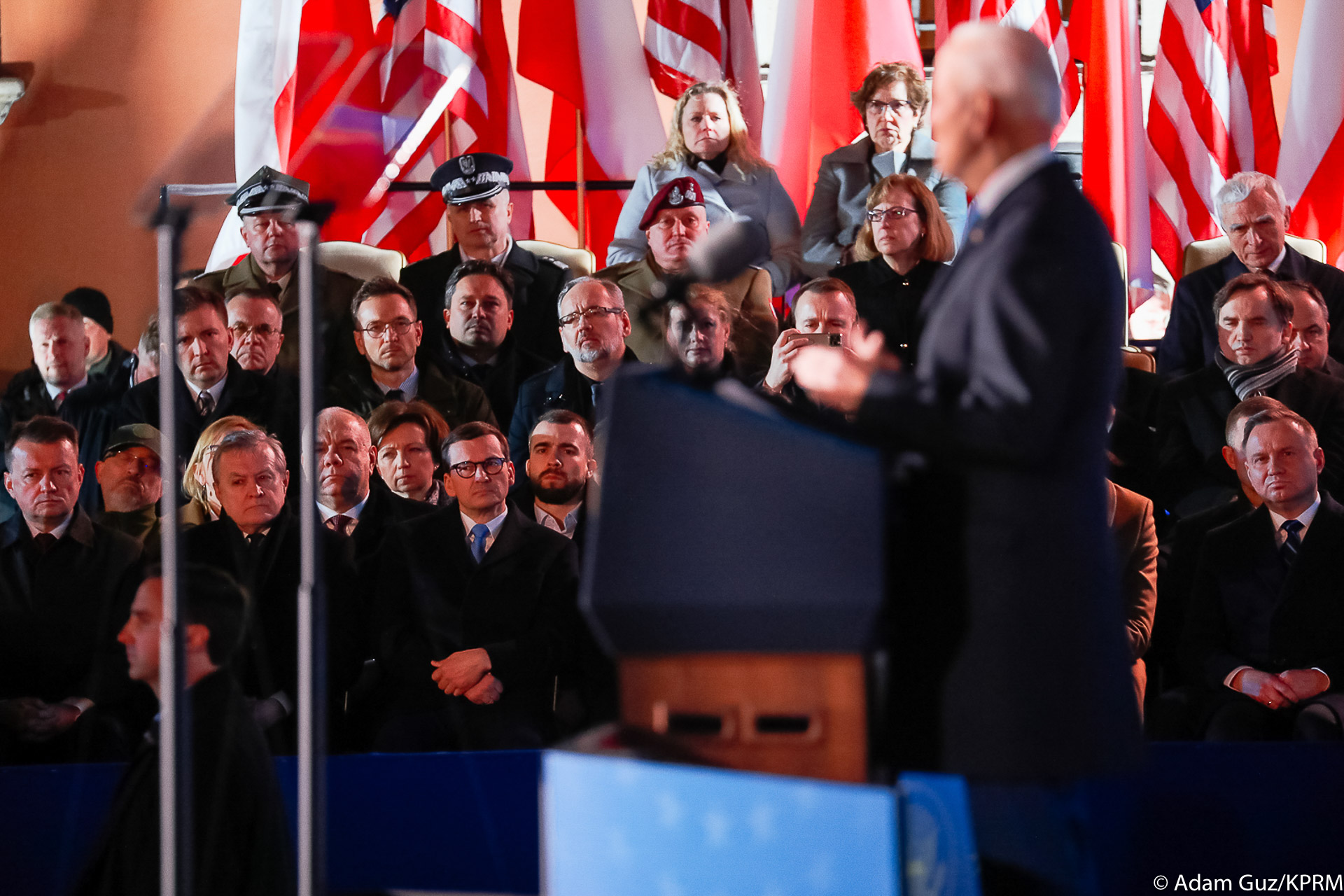 According to CNN this week, 81% of the American public thinks the U.S. government isn't doing enough to fight inflation.
Whether or not this is fair, however limited the average person's understanding about the causes of inflation and its derivations, is immaterial. Elected representatives at the highest levels are just that: Elected representatives. They don't just speak for themselves and their own interests; they must speak for the people they represent.
With this in mind, President Joe Biden addressed the nation via press conference yesterday, during which he gave a speech outlining his administration's accomplishments in office thus far. He also presented a plan to lower inflationary pressures and bring prices down.
With bad economic news seemingly pouring in from all sides, Mr. Biden's blueprint couldn't be more timely.
This week, it is being reported that gasoline is reaching an all-time high in many areas. The national average is $4.37 per gallon this week; a year ago, it was $2.97 per gallon. In related news, the stock market took a major hit recently as well. Even Silicon Valley tech behemoths and streaming giants are showing the economic strain.
"The Consumer Price Index increased 8.5 percent for the year ended March 2022, following a rise of 7.9 percent from February 2021 to February 2022," reported the U.S. Bureau of Labor Statistics on April 18. "The 8.5-percent increase in March was the largest 12-month advance since December 1981."
"Inflation hit 8.3 percent in April compared to last year, showing signs of leveling off," reported NBC today, striking an optimistic tone. "It remains near a 40-year high, but little change from a month ago could be a positive sign for the price of goods, services and the broader economy."
"Prices in US Outstrip Forecasts in Sign of Inflation Persisting," disagreed Reade Pickert for Bloomberg news this morning. "US consumer prices rose by more than forecast in April, indicating inflation will persist at elevated levels for longer and keeping the Federal Reserve on the path of aggressive interest-rate hikes."
Now might have also been the perfect time to remind the American people, and voters- not to mention the press- of what the Biden Administration has done since taking office in January 2021.
The economic accomplishments of the Biden Administration, as outlined by the President, are as follows:
Reducing the Deficit:
"This week, my administration released new information that contains that we're on track to cut the federal deficit by another — another $1.5 trillion by the end of this fiscal year — the biggest decline in a single year ever in American history," President Biden told the press yesterday.
"The biggest decline on top of us having a $350 billion drop in the deficit last year, my first year as President," Mr. Biden said. "For the first time since 2016, the Treasury Department is planning to pay down the national debt issued to the public this quarter. And for all the talk that Republicans make about deficits, it didn't happen a single quarter under my predecessor. Not once."
"The bottom line is the deficit went up every year under my predecessor, before the pandemic and during the pandemic," the President said. "And it's gone down both years since I've been here — period. That's — they're the facts."
"And why is it important?" Biden asked. "Because bringing down the deficit is one way to ease inflationary pressures in an economy where a consequence of a war and gas prices and oil and food and — it all — it's just a different world right this moment because of Ukraine and Russia."
"We reduce federal borrowing and we help combat inflation," he concluded, adding later; "Let me remind you again: I reduced the federal deficit. All the talk about the deficit from my Republican friends, I love it. I've reduced $350 billion in my first year in office. And we're on track to reduce it by the end of September by another 1 trillion 500 billion dollars — the largest drop ever."
"This process [progress] is a great deal — is good news, but it didn't happen by itself," Mr. Biden went on. "The previous administration increased the deficit every year it was in office, in part because of its reckless $2 trillion tax cut. I know you're tired of hearing me saying that, but a $2 trillion tax cut that was not paid for. Was not paid for. And a tax cut that largely benefited the biggest corporations — 55 of which earned $40 billion in profits and paid not a single penny in income tax in 2020 — and wealthiest Americans, like the billionaires who on average pay just 8 percent in federal taxes."
The American Rescue Plan
"With the American Rescue Plan and other actions, we started to grow the economy from the bottom up and the middle out: rescue checks and tax cuts for working families that gave them just a little bit of breathing room and put food on the table and a roof over their heads," President Biden reminded reporters.
Vaccine Rollout
"Remember the first year — all those long lines of automobiles lined up and going through a parking lot just to get a box of food in their trunk?" Biden asked. "Those — all that — we put — we got vaccine shots in arms that helped us go from 2 million Americans who had been vaccinated to more than 220 million Americans fully vaccinated.
Affordable Care Act Expansion
"And we made it easier for millions of Americans to sign up for coverage under the Affordable Care Act, saving them an average of $2,400 a year," President Biden said.
Job Creation
"As a result of these and other economic recovery plans, we recovered faster than projected. A record 6.7 million jobs created last year — the most in the first year of any president in American history, and the fastest economic growth in any year in nearly four decades," Biden went on.
"It's time to grow the economy but from the bottom up and the middle out," Biden said in conclusion. "Because here's the deal: When the poor have a ladder up and the middle class grows, the wealthy always do very well. They do very well. That's what this is about. That's what this is about: everybody doing better."
"And so, I want you to understand: Again, first year, $350 billion reduction deficit; this year, a trillion-five," Biden finished. "It's going to bring some relief."
Nervous consumers, stock brokers, voters, small business owners and everyone else hopes the President is right.
(contributing writer, Brooke Bell)