Mayor Ted Wheeler may have finally had enough of the violence.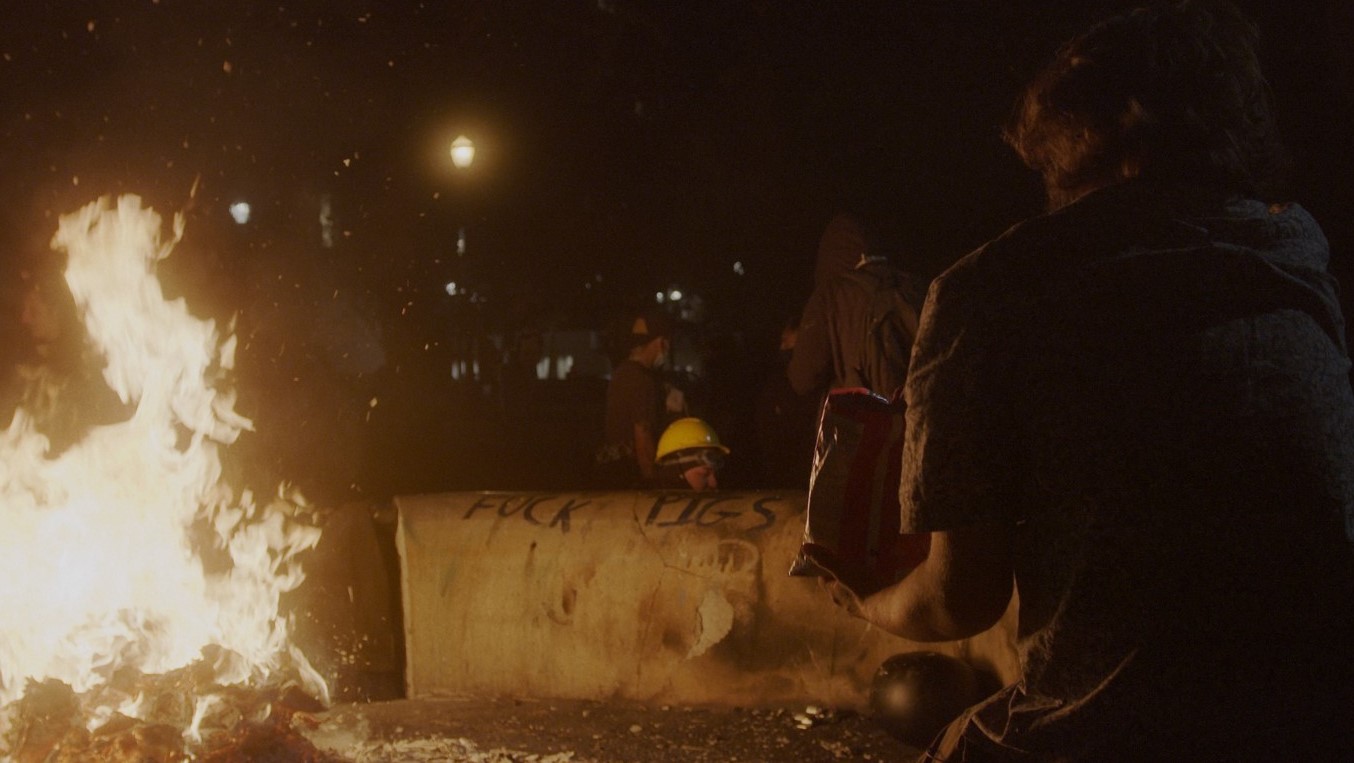 "A gathering in downtown Portland has devolved into a riot. Participants have thrown multiple firebombs at officers and launched commercial-grade fireworks at the Federal Courthouse and Justice Center," was how the Portland Police Department greeted the New Year.
Rep. Jerry Nadler dismissed Antifa as a myth this summer, even as peaceful daytime protests devolved into dangerous riots nightly in cities across America. The New Yorker romanticized Antifa in November; the New York Times marshaled its considerable powers of editorialization to protect Antifa in July.
What firebombing police officers, committing arson and vandalizing private commercial property in predominantly poor neighborhoods had to do with civil rights, even prominent Civil Rights leaders were never quite sure.
"We have to make sure we do not allow ourselves to play the other person's game," said the late Rep. Jim Clyburn in June. "Peaceful protest is our game. Violence is their game. We cannot allow ourselves to play their game."
Yet even since the presumptive election of Joe Biden, Antifa, whether organized under a central authority or not, has not responded with a reduction in violence. Antifa slogans displayed during post-election protests have included such chilling examples as, "we don't want Joe Biden, we want revenge," and "we want everything."
On Friday, House Speaker Nancy Pelosi (D-SF), who is likely to become recently-reelected House Speaker Nancy Pelosi in the coming days, had her home in San Francisco vandalized with a severed pig's head and a graffitied demand to "cancel rent".
In Portland, where the most sustained, if not the worst of the violence has taken place, Mayor Ted Wheeler has undergone quite a transformation.
Wheeler, who narrowly defeated a more Antifa-friendly Democratic challenger in the recent election, initially did little to quell the swelling daily protests. Even as a pandemic raged, and the demonstrations devolved into nightly violence, Wheeler and other prominent Democratic politicians and elected officials ignored and even encouraged the demonstrations.
Mayor Ted Wheeler actually joined a protest in July, even suffering exposure to a chemical crowd-dispersing agent.
Over the next few weeks, however, Mayor Wheeler began to change his tune.
"When you commit arson with an accelerant in an attempt to burn down a building that is occupied by people who you have intentionally trapped inside, you are not demonstrating," said Mayor Wheeler at a press conference in August; "you are attempting to commit murder."
Weeks later, the Mayor's own residence was targeted for a protest on his birthday. As demonstrators surrounded the Mayor's building, an improvised firebomb was thrown through the windows of the businesses on the ground level in an attempt to burn down the residential structure.
The Mayor was forced to relocate, but not before apologizing to his neighbors for endangering them.
Wheeler also came off the worse in a recent standoff between demonstrators and law enforcement authorities attempting to finalize an eviction process began over two years ago. The standoff only ended when authorities relented and ceased the eviction.
Nor has Mayor Wheeler been able to secure much help from equally embattled Oregon Governor Kate Brown, whose own attempts to coordinate with law enforcement agencies in her state ended in a public rebuke from those same authorities. Citing lack of leadership, and lack of support for police, law enforcement agencies throughout Oregon refused to send their officers into harms way at the Governor's behest.
After the most recent violence in Portland, however, Mayor Ted Wheeler appears to have finally had enough.
"My good faith efforts at de-escalation have been met with ongoing violence and even scorn from radical Antifa and anarchists," said Wheeler. "In response, it will be necessary to use additional tools and to push the limits of the tools we already have to bring the criminal destruction and violence to an end. It's time to push back harder against those who are set on destroying our community and to take more risks in fighting lawlessness."
In places like Portland, Chicago and Minneapolis, Democratic city leaders, business owners and politicians have clashed repeatedly- and thanks to internal leaks, publicly- as episodes of looting and arson have coincided with a sharp rise in violent crime.
Pressure from community leaders and local business owners on state and local elected officials in these areas to do something about the ongoing violence is pouring in from all sides.
There are neighborhoods in Chicago, Minneapolis, Portland, Seattle and elsewhere which will take decades to recover from the looting, arson and uptick in violent crime- if indeed they ever do. Businesses have closed their doors and they aren't coming back. Property values have plummeted in violence-afflicted areas; commercial insurance rates have skyrocketed.
The riots which accompanied the protests this summer are the most expensive in history. If a total dollar amount does exist- and considering insurance claims are a finite number which could be easily obtained and analyzed, it should- media outlets aren't reporting about it. Legacy media outlets may never do so. The damage such information might do to the Black Lives Matter movement, our media gatekeepers will tell themselves, just isn't worth it.
That is a misguided strategy meant only to placate the elites, and keep those in power, in power.
In the places where these episodes of nightly violence took place and are still taking place, in the districts compromised by looting, arson, and violent crime; they'll know. The people who live in these places- who, unlike Mayor Wheeler, may lack the resources to move somewhere safer- won't need the authorities at the New York Times to tell them what devastation was wrought on their communities, families and livelihoods.
(contributing writer, Brooke Bell)