After more than two decades, the Arab American Physicians Foundation continues to promote inclusivity, open cultural exchange and unity in the U.S. medical field.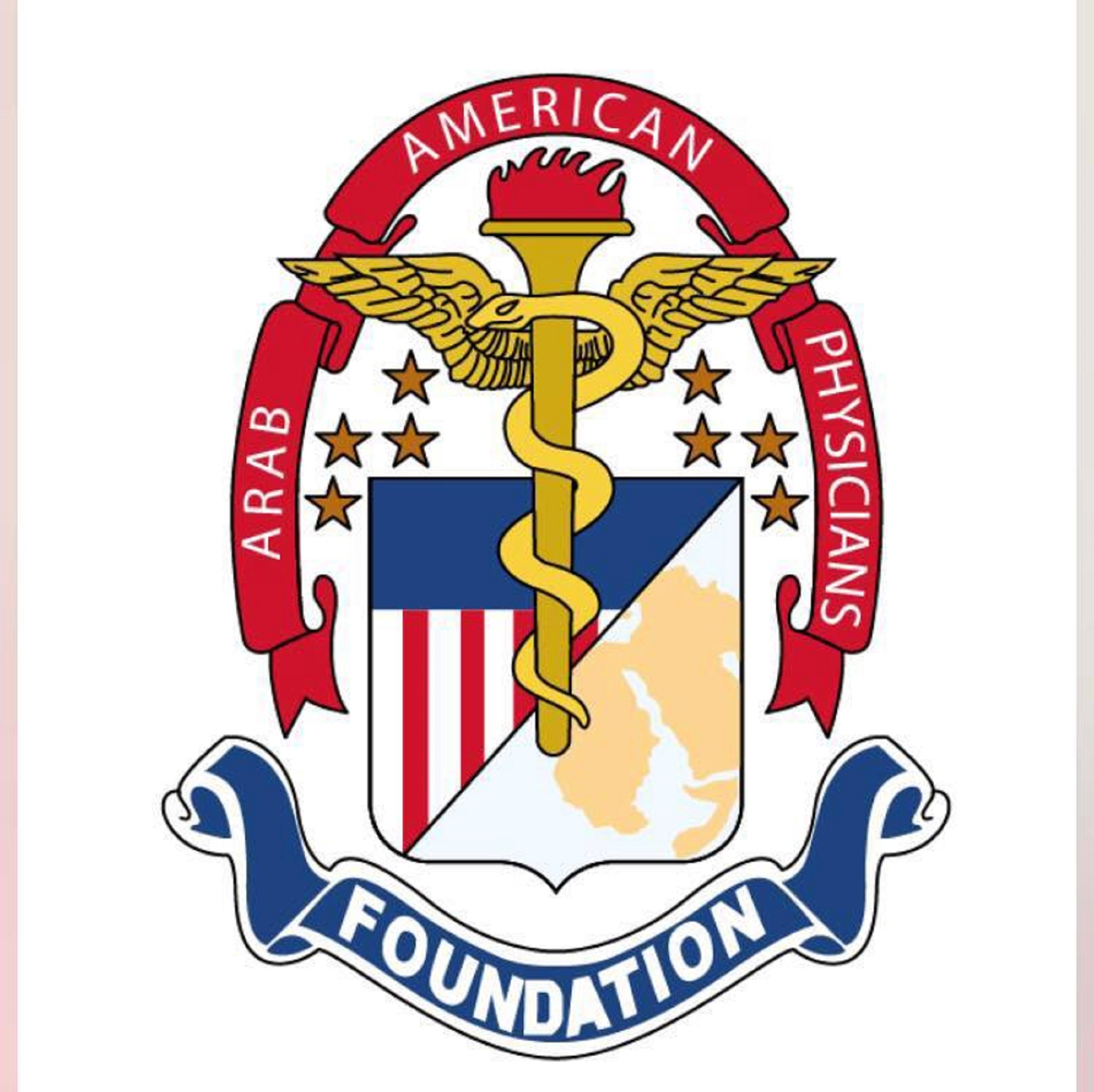 The Arab American Physicians Foundation was established in New Jersey in 1996.
" You give little when you give of your possessions.
It is when you give of yourself that you truly give".
— Kahlil Gibran, from "The Prophet"
International Cultural Exchange
The Arab American Physicians Foundation has been a working agent for physician cooperation, cultural partnership and medical scholarship since its inception in 1996.
Today, that unwavering commitment is stronger than ever.
Founded to serve everyone, regardless of religious background or ethnicity, the AAPF has since grown to provide millions of Americans, from all walks of life, with vital medical services.
From people with disabilities and disabled veterans, to disadvantaged youth and impoverished underserved communities, the medical professionals of the AAPF have worked tirelessly, dedicating their time, talents and resources to community outreach, service and healing.
Committed to Serving the Public
After 22-years, the work continues to prove more vital and far-reaching for the American health care system than the AAPF's founding doctors could have ever predicted.
Educational exchanges, international medical cooperation, individual scholarships and community programs: The humanitarian mission of global medicine remains at the core of everything the AAPF stands for in 2019.
Mentorship, Scholarship and Individual Assistance
A philanthropic organization originally intended to forge stronger relationships between medical professionals in the U.S., the proceeds from the yearly AAPF gala, to be held Saturday February 2, 2019, will help make scholarship opportunities available to promising students in the field of healthcare.
And that is only the beginning: The AAPF is dedicated to providing international medical professionals newly immigrating to the U.S. with much more than just money for medical education and a path to board certification.
"Many international students of medicine need more than just training to pass U.S. medical boards; adjusting to American culture requires training, too."

"Even the questions a doctor might ask a patient during diagnosis are different from one culture to the next. The Arab American Physicians Foundation is about mentorship, scholarship and individual assistance, especially for recent immigrants in the healthcare professions." — Dr. Ghias Moussa, M.D.
Achieving the American Dream
The U.S. remains one of the top destinations for people around the world dreaming of a better life, more freedom and better opportunities.
Aspiring doctors are no exception.
"From first-grade to college to medical school, our home country of Syria provided us a quality education. By extending a hand to new immigrants from countries like Syria, and helping future doctors navigate new lives in the U.S., we are giving back to Syria and the Syrian people." — Dr. Michel Badin, M.D.
The AAPF strives to connect doctors and medical professionals into an integrated network that supports its members with a strong sense of community, educational opportunities and decades of cumulative medical and residency experience that the newly arrived will find an invaluable resource.
With these tools, the AAPF hopes to give new doctors everything they need to achieve their own American Dream.
Physicians and Public Servants
The founding members of the AAPF shared a vision of unity in the medical community.
Dr. Ghias Moussa MD, Dr. Bassam Haddad MD and Dr. Michel Badin MD all believed equally in the ideal of the American Dream and that they had the experience and diligence to help international medical students begin successful careers in the U.S. medical field.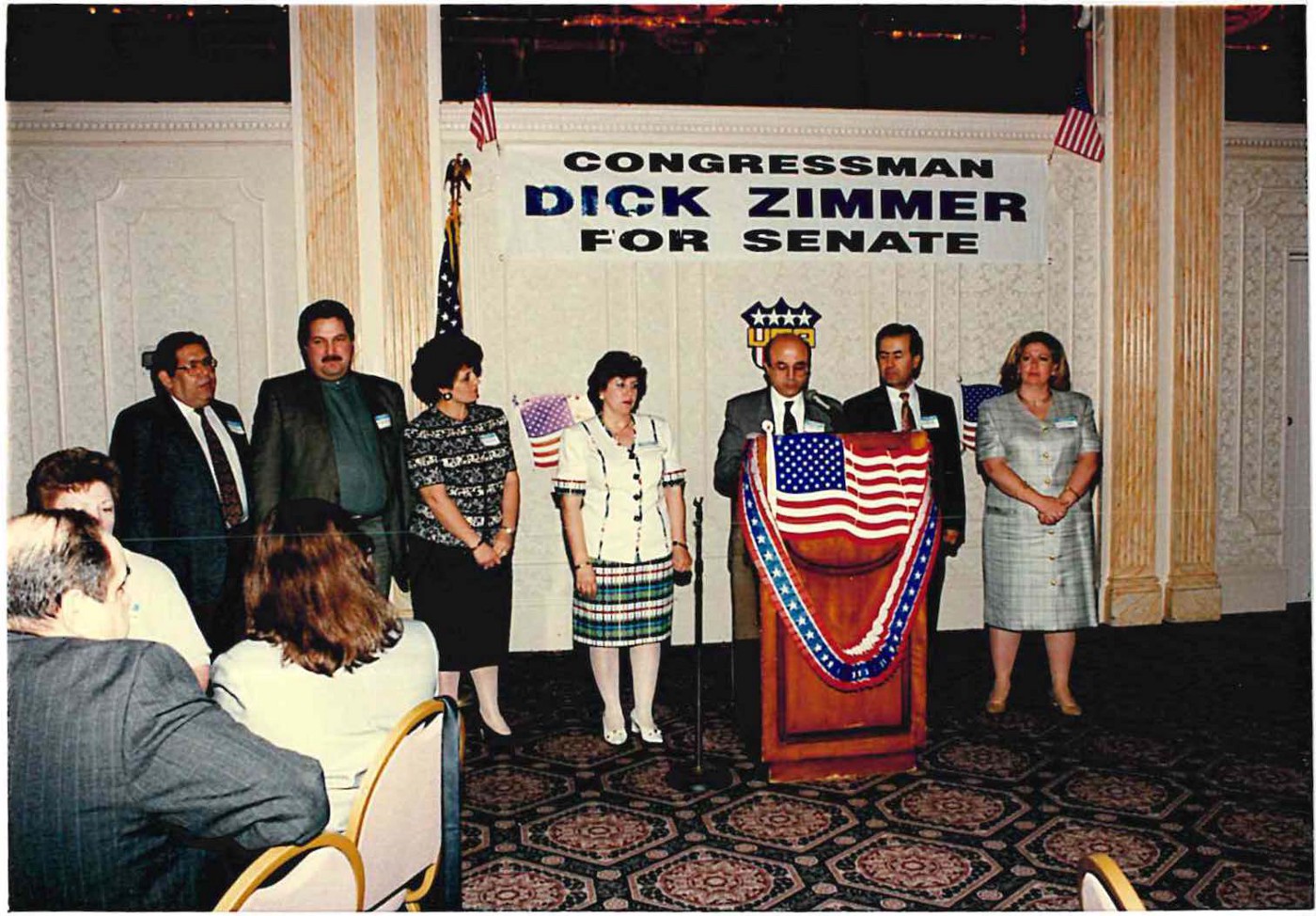 Together, they have worked to ensure that each member of the Arab American Physicians Foundation has everything they need to succeed in their professional lives.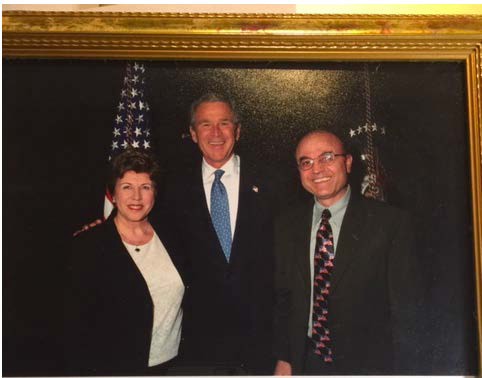 Working closely with politicians and legislators; dedicated to caring for their families, patients and communities; always willing to help without regard to race or religion: These qualities in its founding members have helped the AAPF thrive over its two-decades of service.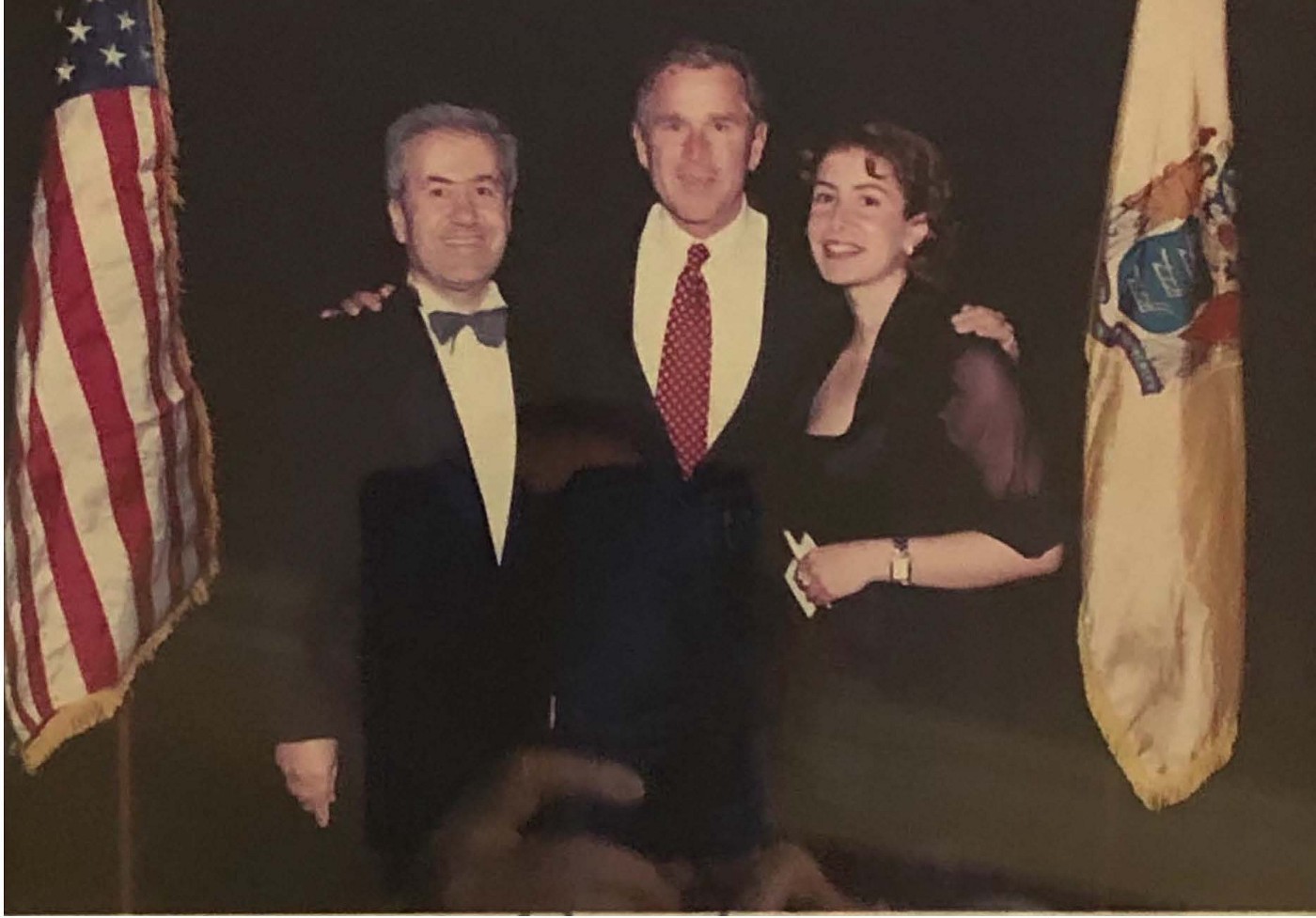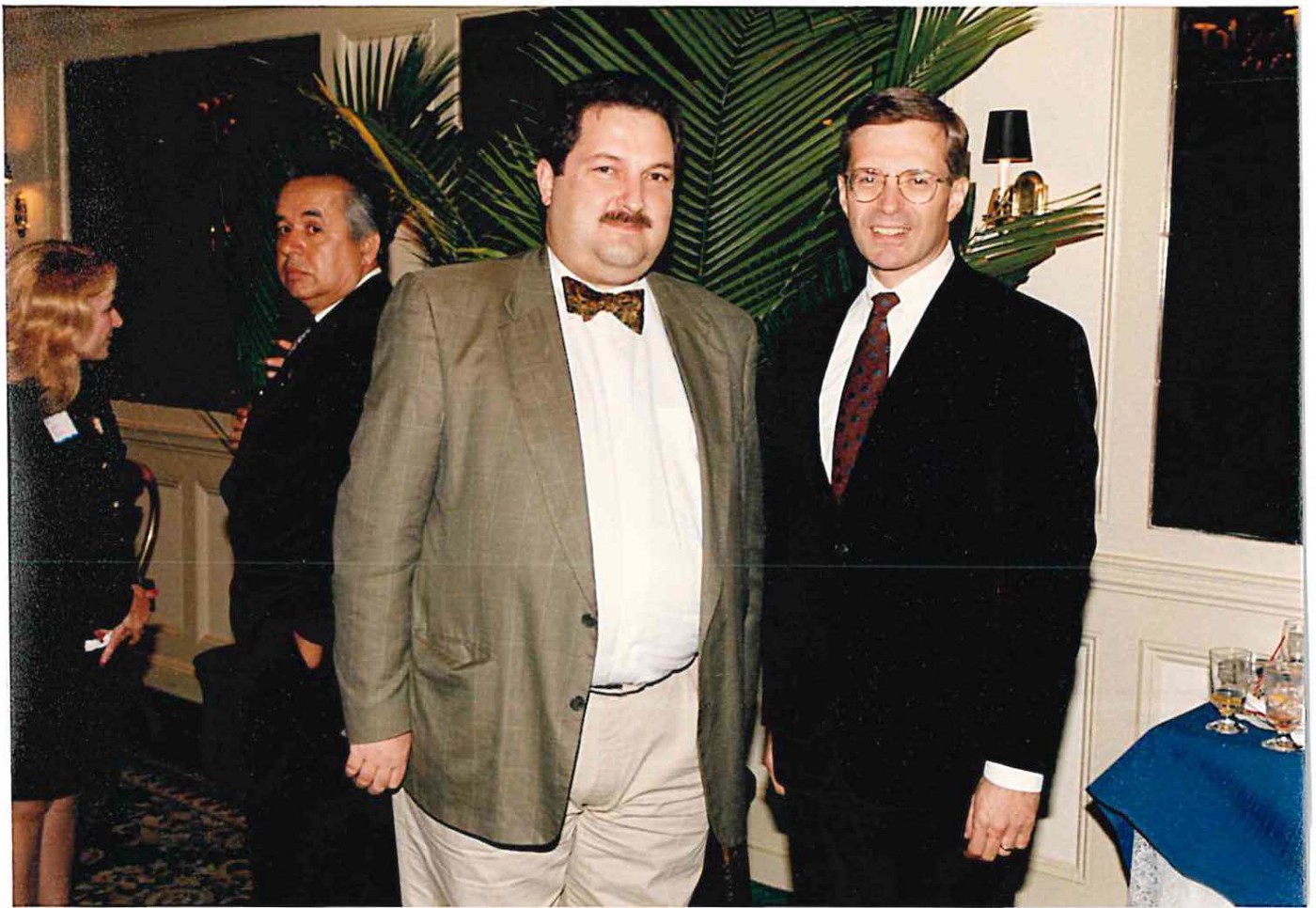 Today, these qualities are more relevant than ever.
Combating the Forces of Division in America
With Islamaphobia and anti-Semitism on the rise in the U.S., the AAPF is more committed to unity than ever before.
The divisive forces of intolerance, the creeping over-politicization of all aspects of American life and the acerbic rhetoric in Washngton have only served underline the importance of standing more strongly together.
The Arab-American Physicians Foundation maintains a strong nonpartisan spirit that stays focused on one over-arching goal:
Excellence in the medical field.
Advancing Medicine Together
Centuries ago, early Arab medical scholars and scientists changed the face of medicine, with groundbreaking discoveries in pulmonary circulation, pathology and congenital diseases.
These and many other important advancements, such as distillation, hygiene and the antiseptic properties of alcohol, remain in use to this day.
An even richer and more recent legacy of Arab-American contributions to medicine continues the proud heritage:
Dr. Michael DeBakey, Lebanese-American inventor of the heart pump, open-heart surgery pioneer and first surgeon to successfully implant an artificial heart.
Dr. Nawal Nour: Sudanese-American ob/gyn, recipient of a MacArthur Fellowship "Genius Grant" in 2003 for dedication to female health and teaching excellence.
Dr. Elias A. Zerhouni, an Algerian-American physician appointed by President Bush in 2002 to be the Director of the National Institute for Health.
Dr. Mona Hanna-Attisha, Iraqi-American pediatrician and key whistle-blower in the Flint Water Crisis.
Working to bring together members of the U.S. medical profession, dedicated to expanding and enhancing medical services, education and research, with a deep commitment to mentoring the next generation of doctors, the Arab American Physicians Foundation will continue to be a credit to U.S. healthcare and the proud institution of great minds in medicine.
(contributing writer, Brooke Bell)