"A person who won't read has no advantage over one who can't read."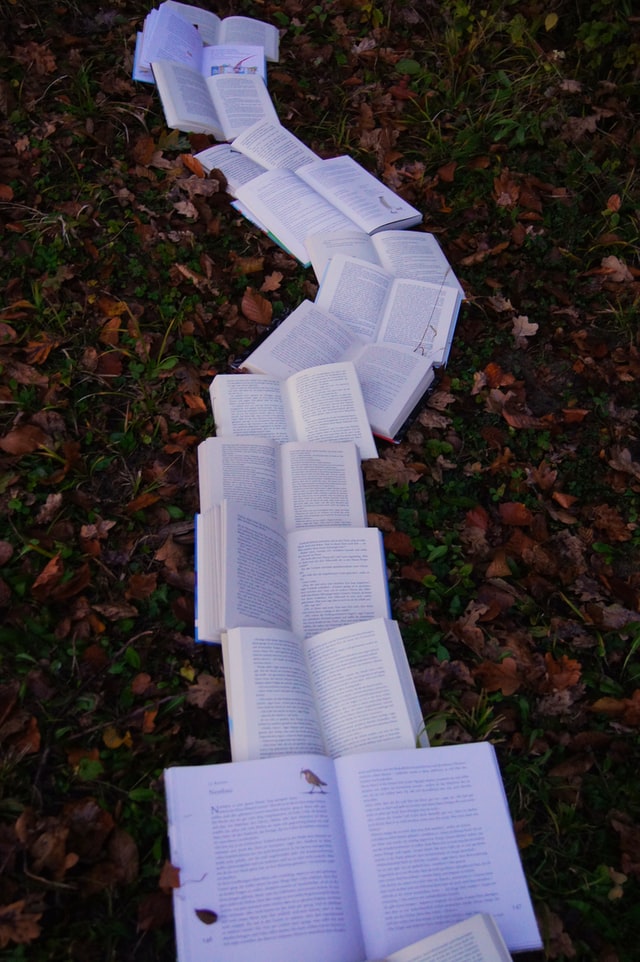 "A person who won't read has no advantage over one who can't read."
Quotes, like the above, can be slippery.
Often attributed to Mark Twain, the sentiment seems to have been percolating for more than 30-years before Twain eventually distilled its wisdom, if indeed he ever did.
A nameless superintendent championing school libraries is credited with first entering it into the public record. "Who can see the barely perceptible line between the man who can not read at all and the man who does not read at all?" he asked "The Southern Workman" in 1910.
Advertisers, unsurprisingly, seem to have fallen upon the phrase shortly thereafter. In 1914 they extolled potential customers with this admonishment: "A Man Who Does Not Read Has No Appreciable Advantage Over the Man Who Cannot Read," followed by a naked appeal for everyone to please stop binning junk mail in bulk.
"Yet there are many men who consider that the waste basket is the only place for second-class mail. The circular matter that goes through the mails is not intended to be a filler for waste baskets, but its purpose is to suggest a solution of certain problems," went the advertiser's lament.
Advertising is expensive, we get it: Let's hope they never find out how often we're muting their commercials.
In tandem with this obscure truism of unknown origin, there has been a rumor floating around for years that 90% of the books published are read by about 10% of the population.
Whether or not this is a true percentage, it is a fact that the vast majority of people don't spend much leisure time reading for pleasure.
In this venerated Age of Information, in a nation where illiteracy rates are becoming vanishingly rare, books should be in-demand.
The reasons for reading are as good as they ever were- increased knowledge, expanded vocabulary, better comprehension, improved empathy. Now, the benefits of reading include the newly important benefit of improved focus.
The cure for the modern ailment of 12 open browser tabs, a movie playing in the background, a Spotify playlist, a phone conversation, plus two ongoing text exchanges, all going at the same time, isn't more stimulation to keep our frazzled minds occupied; It's less.
The cure is sitting down with a good book. Or barring that, a great audiobook cued up as you do some otherwise mindless task like doing the dishes or folding the laundry.
Since this is the New Year, and as good a time as any to dust out that old resolution to read more, here is a bookworm-approved list with something for everyone:
For Creatives
"The War of Art"- Steven Pressfield. This book is a must for any artist, entrepreneur, or anyone who can't quite find the motivation to match their inspiration.
"The Creative Habit"- Twyla Tharp. Tharp, a world-renowned choreographer, explains the process of artistic creation in a way anyone can live and experience.
"The Music Lesson"- Victor Wooten. Let a master bassist and musician take you on a mystical journey of creative exploration and insight.
For Inspiration
"Year of Yes"- Shonda Rhimes. Find out what America's favorite television producer did to change her life and how you can, too.
"The Untethered Soul"- Michael A. Singer. If 2020, and 2021, left you feeling unmoored, this book will help you find your anchor again.
For Fun
"The Epiphany Machine"- David Burr Gerrard. Run, don't walk, to read The Epiphany Machine. For an utterly original, laugh-out-loud funny, philosophical what-if about a magic tattoo machine, forget genre and get this book. Bonus points for the audiobook version, which is read by the excellent Ari Fliakos.
"Rivers of London (Midnight Riot)"- Ben Aaronovitch. Ride along with an irresistible cockney police constable in modern day London and enjoy a detective story unlike any other. Bonus points for the audiobook, delivered with much aplomb by Kobna Holdbrook-Smith.
"A Study in Scarlet Women"- Sherry Thomas. Sherlock Holmes…a woman? What if the legendary detective wasn't who we thought at all?
For Life
"The Gift of Fear"- Gavin de Becker. Learn why listening to your instincts might someday save your life.
"Lying"- Sam Harris. Is lying ever ok? You might think you already know the answer. Do you?
"Spy Secrets That Can Save Your Life"- Jason Hanson. For a dangerous world, learn how the pros protect themselves and their loved ones.
For History
"A Short History of Nearly Everything"- Bill Bryson. How did we all get here? Only Bill Bryson knows for sure.
"Temples, Tombs and Hieroglyphs"- Barbara Mertz. Learn about Ancient Egypt from a true pioneer in the field of Egyptology.
For Physical Fitness
"Fit Gurl"- Melissa Alacantara. Meet the woman behind some of the most famous forms in Hollywood. Let Kim Kardashian's personal trainer take you on her own fitness journey.
"Can't Hurt Me"- David Goggins. How much can you do? Whatever your answer, soldier and elite athlete David Goggins thinks you can do more.
Happy reading and here's to a wonderful 2022.