The suspect was arrested at the scene and has been identified as Ahmad Al Aliwi Alissa, a mentally ill man described by family members as "paranoid".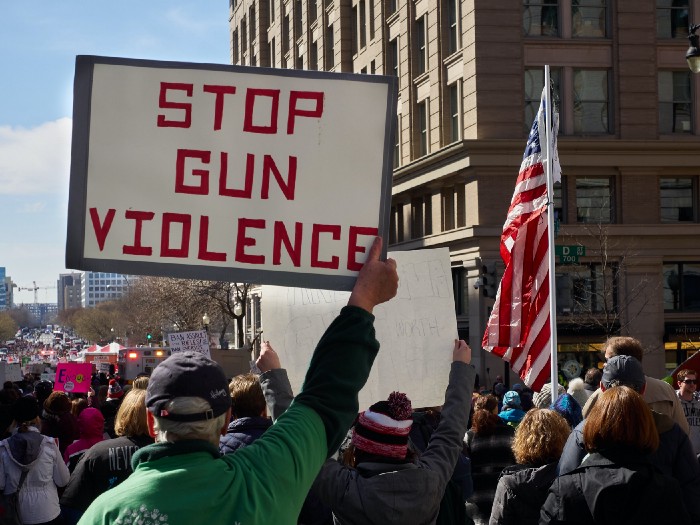 Authorities have identified Colorado resident Ahmad Al Aliwi Alissa as the gunman who opened fire at a King Soopers grocery store this week in Boulder, Colorado. The attack killed 10 people, including a Boulder police officer.
The 10 victims of the shooting are 51-year-old Boulder police officer Eric Talley, 20-year-old Denny Stong, 23-year-old Neven Stanisic, 25-year-old Rikki Olds, 49-year-old Tralona Bartkowiak, 59-year-old Suzanne Fountain, 51-year-old Teri Leiker, 61-year-old Kevin Mahoney, 62-year-old Lynn Murray, and 65-year-old Jody Waters.
Boulder Police first received a call around 2:40 p.m. local time Monday with a report of an active shooter at the supermarket on Table Mesa Drive, who was armed with a semiautomatic rifle and a pistol, officials said. Police Chief Maris Herold told reporters that officers had run into the store within minutes of the shooting and shot the suspect.
Alissa had reportedly been struck by a bullet in his leg by the time he was taken into custody. According to the police affidavit, the suspect had rid himself of his "gear" by that time, leaving "a green tactical vest, a rifle (possible AR-15), a semiautomatic handgun, a pair of jeans and a dark-colored long-sleeved shirt," inside the grocery store.
Alissa was charged with 10 counts of first-degree murder on Tuesday. The 21-year-old Syrian immigrant and longtime resident of Arvada, Colorado allegedly bought the firearm six days before the attack.
The suspect's brother, Ali Aliwi Alissa, told The Daily Beast that his brother was extremely paranoid, noting that in High School Alissa discussed "being chased, someone is behind him, someone is looking for him."
"When he was having lunch with my sister in a restaurant, he said, 'People are in the parking lot, they are looking for me.' She went out, and there was no one. We didn't know what was going on in his head," Alissa's brother said.
Alissa's brother added his opinion that the shooting may not have been political. However, on Alissa's reported Facebook page, he often criticized former President Donald Trump, writing "Trump is such a d — -." and other disparaging remarks. He also purportedly used social media to complain about not having a girlfriend and share wrestling photos.
According to reports and an arrest affidavit, Alissa was described by his former classmates as "violent."
Speaking to the Denver Post, Alissa's former wrestling teammate Dayton Marvel said Alissa was, "kind of scary to be around," and once made threats to kill people during a wrestling match.
"His senior year, during the wrestle-offs to see who makes varsity, he actually lost his match and quit the team and yelled out in the wrestling room that he was, like, going to kill everybody," Marvel said. "Nobody believed him. We were just all kind of freaked out by it, but nobody did anything about it."
Law enforcement officials told The New York Times the suspect's identity was already known to the FBI, due to his alleged connection to a different individual under FBI investigation.
As Alissa was not identified as the shooter until hours after the news broke, left wing media pundits and activists immediately took to Twitter to blame the mass shooting on "white supremacy."
"Extremely tired of people's lives depending on whether a white man with an AR-15 is having a good day or not," Deadspin senior writer Julia DiCaro wrote on Twitter.
"It's always an angry white man. always," said USA Today's "race and inclusion," editor Hemal Jhaveri in a now-deleted tweet.
"Today a white man walked into a grocery store in #Boulder and killed 10 people," Francis Maxwell wrote on Twitter, despite the fact that the shooter was not white. "He was apprehended by police and taken unharmed. Meanwhile, not far from this very store, police killed Elijah McClain as he begged them not to hurt him & apologized for not doing nothing wrong. Smh."
Meena Harris, author and niece of Vice President Kamala Harris, wrote on Twitter that violent white men are "the greatest threat" to the United States.
"The Atlanta shooting was not even a week ago," Harris wrote. "Violent white men are the greatest threat to our country."
After finding out the shooter was from Syria, Meena Harris wrote on Twitter, "I deleted a previous tweet about the suspect in the boulder shooting. I made an assumption based on his being taken into custody alive and the fact that the majority of mass shootings in the U.S. are carried out by white men."
Ms. Harris provided no evidence to her claim that the majority of mass shootings in the U.S. are committed by white men. According to data compiled by researchers at Mass-shootings.info, the majority of mass shootings in the U.S in the year 2020 were not in fact perpetrated by white men, but by a mixture of several different ethnic groups.
As the full facts surrounding this latest tragic shooting become known, and progressives pivot instead to a full-throated push for gun control, the subject of automatic, high-capacity firearms is again coming under scrutiny. During one mass shooting in recent years, the gunman was able to kill 9 people in less than 30 seconds.
As hard as Republicans try, it is difficult to justify this level of magazine capacity and killing power. On the other hand, Republicans and conservative Democrats open to the idea of a ban on high-capacity weapons are often prevented from cooperating by concerns- perhaps justifiable- that progressives pushing gun control plan to use such seemingly sensible measures to achieve their ultimate aim- banning guns altogether.
The all-too familiar cycle is happening: Both political parties seemingly engaged in debate, each using the event to fit a particular narrative; a certain percentage of the population clamoring for gun control and the other half responding by buying more guns in record numbers. And not just the half you would think, either. 40% of gun sales last year came from first-time gun buyers. Black gun ownership rates have skyrocketed over the past year, as have sales to women and people who describe themselves as liberals.
After over a year of isolation and quarantine, with masks and social media contributing to the ongoing dehumanization of our fellows; with social media bile, hyper-polarization, and the constant stream of Covid-19 "panic news coverage" deluging the mentally ill along with everyone else this past year, America's gun violence problem is likely to only get worse.
(contributing journalist, Allegra Nokaj) (contributing writer, Brooke Bell)